Sometime in April, shortly after I posted my FREE AI WEIWEI mix, my website was repeatedly hacked, injected with all sorts of bad things, and taken offline. I was super busy at the time and didn't have time to get to bottom of how it happened or clean it up. So for the past 5 months or so I've been posting things that I would normally have put here on Facebook instead.
So now it's October and I've finally got my site back. I five month lag in posts is a little embarrassing so I'm going to try to fill in the blank with a series of epic updates, which I will call "Things you would know about if we were friends on Facebook".
Here they go – in reverse chronological order…
1. This amazing song about the interconnection of love and fantasy:
The Brothers of Soul – Dream

of which I became aware via
Big K.R.I.T. – Dreamin'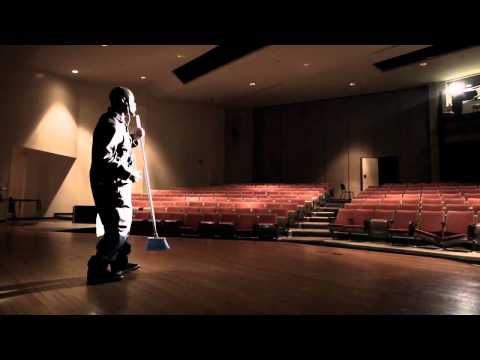 which can be found on K.R.I.T.'s unbelievably good, unbelievably free album Return of 4 Eva, which is available in both regular and chopped and screwed versions here.
Here's the MP3
Audio clip: Adobe Flash Player (version 9 or above) is required to play this audio clip. Download the latest version here. You also need to have JavaScript enabled in your browser.

DOWNLOAD
right-click + save link as [mac] / save target as [windows]
2. This collection of mind blowing monuments in decay:

25 Abandoned Yugoslavia Monuments that look like they're from the Future
3. This beautiful illustration of Ai Weiwei by my friend Lok:

4. This performance of one of my favorite Johnnie Taylor songs:
Johnnie Taylor – Rome Wasn't Built in a Day

5. This excerpt of a wicked Pixies show filmed at Town and Country Club, London 01/05/88 :
The Pixies – Levitate me / Ed is dead / Where is my mind?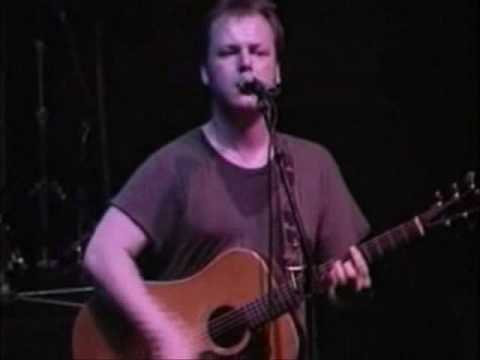 This entire concert is on youtube and it is awesome.
It's also repeatedly referenced in this excellent BBC doc about the band and their influence on Radiohead, Blur, etc.:
Part 1:

6. This pitch perfect Onion headline about Trump's encouragement of birther stupidity:
Trump Unable To Produce Certificate Proving He's Not A Festering Pile Of Shit
Followed shortly after by:
Obama Jokes About Birth Certificate Controversy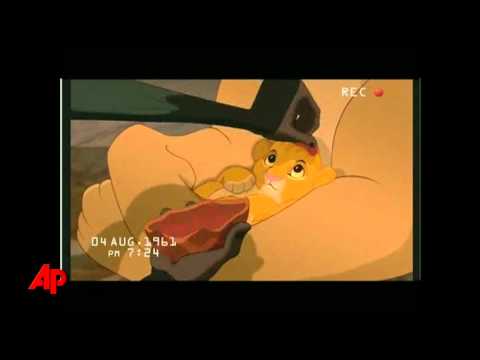 7. This clip of righteous, royal wedding-inspired anger on British talk radio:

8. This article supporting my long held suspicion that MBAs are monstrously overvalued and business school is basically a shell game:
The Management Myth
By Matthew Stewart
Choice Quote:
As a principal and founding partner of a consulting firm that eventually grew to 600 employees, I interviewed, hired, and worked alongside hundreds of business-school graduates, and the impression I formed of the M.B.A. experience was that it involved taking two years out of your life and going deeply into debt, all for the sake of learning how to keep a straight face while using phrases like "out-of-the-box thinking," "win-win situation," and "core competencies."
9. This article (partially) about how by continuing to focus on Al Qaeda and jihad, America is missing the less dramatic, more fundamental pro-democracy movements taking place throughout the Muslim world:
Analysis: Killing the alibi
By Marwan Bishara
Choice Quote:
But for the Muslim world, bin Laden has already been made irrelevant by the Arab Spring that underlined the meaning of peoples power through peaceful means.
10. This classic documentary about the application of psycho-analysis to marketing in post war America:
The Century Of The Self

Some background from the YouTube description:
To many in both business and government, the triumph of the self is the ultimate expression of democracy, where power is truly moved into the hands of the people. Certainly the people may feel they are in charge, but are they really? The Century of the Self by Adam Curtis tells the untold and controversial story of the growth of the mass-consumer society. How is the all-consuming self created, by whom, and in whose interest?
The Freud dynasty is at the heart of this compelling social history. Sigmund Freud, founder of psychoanalysis; Edward Bernays, who invented public relations; Anna Freud, Sigmund's devoted daughter; and present-day PR guru and Sigmund's great grandson, Matthew Freud. Sigmund Freud's work into the bubbling and murky world of the subconscious changed the world. By introducing a technique to probe the unconscious mind, Freud provided useful tools for understanding the secret desires of the masses. Unwittingly, his work served as the precursor to a world full of political spin doctors, marketing moguls, and society's belief that the pursuit of satisfaction and happiness is man's ultimate goal.
Part 1-Happiness Machines:
Part one documents the story of the relationship between Sigmund Freud and his American nephew, Edward Bernays who invented 'Public Relations' in the 1920s, being the first person to take Freud's ideas to manipulate the masses. He showed American corporations how they could make people want things they didn't need by systematically linking mass-produced goods to their unconscious desires.
Part 2-The Engineering of Consent:
Part two explores how those in power in post-war America used Freud's ideas about the unconscious mind to try and control the masses. Politicians and planners came to believe Freud's underlying premise that deep within all human beings were dangerous and irrational desires. They were convinced that it was the unleashing of these instincts that had led to the barbarism of Nazi Germany, and in response to this, they set out to find ways to control the masses so as to manage the 'hidden enemy' within the human mind.
Part 3-There is a Policeman Inside All Our Heads, He Must Be Destroyed:
In the 1960s, a radical group of psychotherapists challenged the influence of Freudian ideas, which lead to the creation of a new political movement that sought to create 'new people', free of the psychological conformity that had been implanted in people's minds by business and politics. This episode shows how this idea rapidly developed in America through "self-help movements", into the irresistible rise of the expressive self: the Me Generation.
Part 4-Eight People Sipping Wine in Kettering:
This episode explains how politicians turned to the same techniques used by business in order to read and manipulate the inner desires of the masses. Both New Labor with Tony Blair and the Democrats led by Bill Clinton, used the focus group which had been invented by psychoanalysts in order to regain power. Both set out to mold their policies to manipulate people's innermost desires and feelings, just as capitalism had learned to do with products.
To be continued…
BROWSE / IN

everything is everything jam on it