Just back from US where I had a lot of fun. Many highlights, some of which I will hopefully be somehow documenting on here in the coming days. For now though I want to show some love and gratitude to my dear friend Josh who put me up for several nights and supplied me with a constant supply of awesome media things. In the interest of karma, I'm gonna tell you like he told me:
1. Louie
Louie is the new show by the comedian Louis CK and it is very good. Sort of like a dirtier, less Jewish Seinfeld. In the US you can watch it on Hulu, otherwise you can probably download it legally or otherwise. Here's a preview:
And as a bonus, here's a rant from Louis CK that I totally forgot about but was one of my favorite things ever a couple years ago: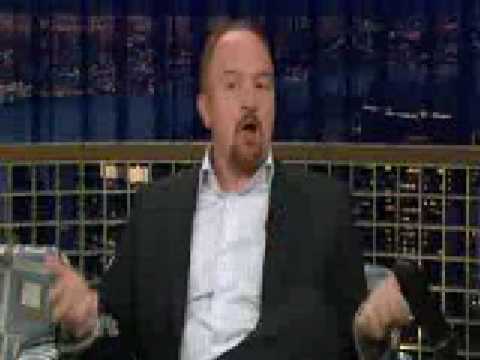 2. http://beatelectric.blogspot.com
So much amazing shit on here it's crazy. Check it out for yourself. Here's one classic that I downloaded and then rinsed out at my friend's wedding to mixed reactions.
Gwen Guthrie – Ain't Nothin' Goin' On But The Rent (Larry Levan Club Mix)
Audio clip: Adobe Flash Player (version 9 or above) is required to play this audio clip. Download the latest version here. You also need to have JavaScript enabled in your browser.

DOWNLOAD
right-click + save target as (windows) / save link as (mac)
3. Fact: Dr Dre is currently working on an instrumental album dedicated to outer space.
According to Spinner.com:
Dr Dre has revealed one reason for the delay on long awaited album 'Detox' — he's working on an instrumental album.

In an idea somewhat reminiscent of Holst's orchestral suite 'The Planets' (it even shares the title), each song will be based around the nine planets of the solar system.

Speaking to Vibe magazine (via Gigwise), Dre said, "Oh yeah, that's in the works. An instrumental album is something I've been wanting to do for a long time. I have the ideas for it. I want to call it 'The Planets.'

"I don't even know if I should be saying this, but f— it. It's just my interpretation of what each planet sounds like. I'm gonna go off on that. Just all instrumental. I've been studying the planets and learning the personalities of each planet. I've been doing this for about two years now just in my spare time so to speak. I wanna do it in surround-sound. It'll have to be in surround-sound for Saturn to work."
4. Kanye Kartoons
The musical comedy team Paul and Storm had a very bright idea to combine Kanye West's weird/boring-ass Twitter feed with cartoons from the New Yorker. Some of them are great. Example:
5. Kanye A kapella
This I guess has been going around for a few days, but in case you missed it, Kanye performing a song off his new album, a capella, in very clean suit, while standing on a table in the Facebook headquarters. Sounds corny but it's not.
6. How to make your own pirate vinyl
It's not simple, but it is doable and not that expensive. Full lowdown here.
7 (but definitely not least). NEW ANDRE!
Andre 3000 – I do
Audio clip: Adobe Flash Player (version 9 or above) is required to play this audio clip. Download the latest version here. You also need to have JavaScript enabled in your browser.
BROWSE / IN

everything is everything jam on it very friend