A while ago I posted an interview I did with Robin Liao, proprietor of Together Bar, Beijing's #1 (and only) reggae spot. That conversation focused mainly on the influence of reggae on China, but it's a little known fact that Chinese people have played a central role as recorders, players, producers, and distributors of reggae music from its earliest days. Here's some background, swiped from an interesting little piece in China Daily called "Reggae's Chinese Progenitors" :
The first Chinese reached Jamaica in 1854, when 472 laborers who had been working in appalling conditions on the Panama Canal petitioned the British government to be returned to China, only to find a selected coterie shipped to Jamaica, the closest British colony, where they were contracted to construct a railway line.

In the 20th century, the Chinese Jamaican community was sizeable, but at its peak still made up less than 1 percent of the island's population.

Nevertheless, Chinese Jamaicans soon formed a mercantile class of shopkeepers, becoming a well-established facet of Jamaican commercial life in the years following World War II, the same period in which a handful of pioneering entrepreneurs changed Jamaica's musical landscape through sound systems.

These sets of heavily-powered sound equipment would blast American rhythm and blues, Latin tunes and local forms, such as calypso and mento at open-air dance events; one of the first and most popular to emerge in the late 1940s was Tom the Great Sebastian, run by a hardware store proprietor named Tom Wong, whose father was of Chinese origin.

Then, in the mid-1950s, other forward-thinking entrepreneurs, such as Stanley Chin, owner of a radio repair service, kick-started a proper Jamaican music industry by beginning to record local mento and calypso performers.

Among the most important to begin producing then was Vincent "Randy" Chin, a record shop owner whose carpenter father had left Chinese mainland in the 1920s to settle in Jamaica.

Assisted by his wife Patricia, a woman of mixed Chinese and Indian origin, Chin enjoyed spectacular success during the early 1960s with artists such as Lord Creator.

Following from Vincent Chin's early lead, several other Chinese Jamaicans became prominent figures on the music scene.

During the early 1960s, Leslie Kong and his three brothers operated an ice cream parlor and record shop called Beverley's, which also had real estate offices attached, but after being approached by singer Jimmy Cliff, Leslie decided to enter record production, scoring instantly with hit recordings by Cliff and Desmond Dekker, though Bob Marley's debut effort made little impact.

During the late 1960s, Kong enjoyed more hits than any other producer on the island, and after recording an album by Bob Marley and the Wailers was poised to achieve greater glory in 1971 when he unfortunately suffered a fatal heart attack.

Meanwhile, producer and bass player Byron Lee was making waves with a rival recording studio, Dynamic Sounds.

During the early 1970s, Dynamics was the best-equipped recording facility in the Caribbean, leading Paul Simon and the Rolling Stones to record there; like Tom Wong, Lee's mother was a black Jamaican, but his father came to Jamaica from Hong Kong.

Although many Chinese Jamaicans are only vaguely aware of their cultural roots, session musicians Geoffrey and Mikey Chung, whose Now Generation band were one of the most popular 1970s outfits, managed to maintain direct links with their Chinese heritage, thanks largely to the efforts of their father.

"My father came to Jamaica in the 1930s and took over his brother's shop; then, in 1959, I went to Hong Kong for a year and a half with my father and brothers, as it was a Chinese custom that the father bring the children back to the homeland to pick up the Chinese heritage," Mikey Chung says.

As reggae gained international acclaim during the late 1970s, Herman Chin-Loy's Aquarius became one of Jamaica's top studios, but this politically turbulent era had drastic repercussions for the music industry: the 1976 and 1980 general elections involved shocking levels of politically motivated violence, as the socialist-leaning People's National Party fought pitched battles against the right-wing Jamaica Labor Party.

The result was an exodus of Jamaican businessmen, which saw a gradual curtailment of Chinese Jamaican influence in the island's music industry. However, the Chinese link to reggae remained strong.
The photo above features Patricia and Randy Chin, owners of VP, a dancehall record label started in Jamaica but now located in the US. The importance of that label of popularizing dancehall is almost impossible to overstate. Luckily, I don't have to bother, because I found a documentary about it: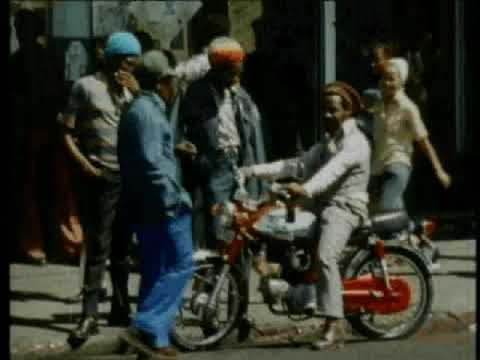 The aforementioned, super rockin Leslie Kong makes an unexpected little cameo in this clip of a Toots and the Maytals recording session from The Harder They Come: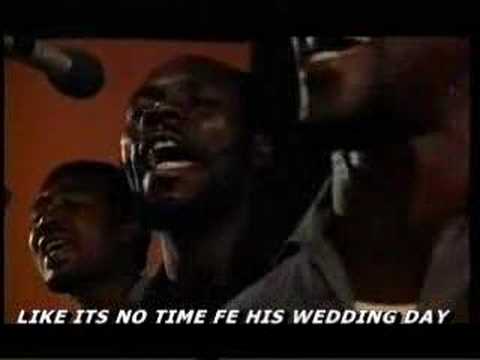 It wasn't all love though down there though. For a while, Kong was at the center of a feud between Prince Buster and Derrick Morgan over Morgan's decision to leave Buster's studio for Leslie's. One artifact of that conflict is this ignorant little song, recorded by Buster in 1963 and ripped from the original 7 inch by Dave of the glorious Dave's Jukebox blog.
Prince Buster – Black Head Chinee Man
Audio clip: Adobe Flash Player (version 9 or above) is required to play this audio clip. Download the latest version here. You also need to have JavaScript enabled in your browser.

DOWNLOAD
right-click + 'save link as' (mac) / 'save target as' (windows)
Hate to end this positive post on that sour note though, so here's a small piece of Leslie Kong's more important legacy:
The Melodians – By the Rivers of Babylon (produced by Leslie Kong)
Audio clip: Adobe Flash Player (version 9 or above) is required to play this audio clip. Download the latest version here. You also need to have JavaScript enabled in your browser.
BROWSE / IN

everything is everything la vida china