Year's Best Lists: So many by so many about so many. How & why would you keep up? Last year, I tried to deal with the year end list overload by making a section of the Top 5 Top 5 lists I could find. I can't do that this time, and actually I was planning to just let this year slide quietly out the backdoor. But tonight I went to an event where they asked everyone to fill out forms stating their favorites of the past year. So I did it and, being the serious person I am, I answered it seriously and then, being the flaky person I am, I forgot to turn it in at the end. So I still have it and figured since I'd worked it out anyway, might was well take the chance to put it up here.
One of the reasons I dislike Year's Best lists is I never feel there's enough substantiating evidence to support any of the choices, so I'm going to try to provide some backup for mine. The funny thing is I realize I've bigged up a lot of these artists and artworks over the course of the year anyway, so I guess this post is just a high-concentration version of what VERY FEEL is about. Anyway, here goes…

Musician: Mavado
Mavado is reggae artist from Cassava Piece in Kingston. He put out one of my favorite albums of last year and followed it up with many awesome singles this year. Although I've tried quite a few times, I always have a hard time explaining the affect that great artists have on me. But I think we all experience it: There's the initial burst of interest when you discover them, and then you become more familiar with their work, you live with it and take it to heart, and over time you begin to feel something like warmth, even friendship, toward them. You become attached not so much to the work as to the voice, the persona of its maker. It's a complicated feeling, hard to describe fully, but I feel it with all of the people mentioned in this list, Mavado definitely.
But rather than trying to win you over with sappy writing, here's a bunch of his music. Since this is a 2008 list, I'll limit to only songs he released this year. 08 was the year he really blew up and his music reflects that experience:
"Money Changers" (The 'fame won't change me' jam)
Audio clip: Adobe Flash Player (version 9 or above) is required to play this audio clip. Download the latest version here. You also need to have JavaScript enabled in your browser.

DOWNLOAD
right-click + save link as (mac) / save target as (windows)
"Don't Worry" featuring Shabba Ranks (The cosign of a legend coronation jam)
Audio clip: Adobe Flash Player (version 9 or above) is required to play this audio clip. Download the latest version here. You also need to have JavaScript enabled in your browser.
"Nah Bleach" (The humiliate your naysayers jam – dedicated to Vybz Kartel)
Audio clip: Adobe Flash Player (version 9 or above) is required to play this audio clip. Download the latest version here. You also need to have JavaScript enabled in your browser.
"We shall overcome" (The sour-sweet upliftment jam)
Audio clip: Adobe Flash Player (version 9 or above) is required to play this audio clip. Download the latest version here. You also need to have JavaScript enabled in your browser.
"So Special" (The huge hit)
Audio clip: Adobe Flash Player (version 9 or above) is required to play this audio clip. Download the latest version here. You also need to have JavaScript enabled in your browser.
"We Need Barack" (The political jam)
Audio clip: Adobe Flash Player (version 9 or above) is required to play this audio clip. Download the latest version here. You also need to have JavaScript enabled in your browser.
This last one is a so-so interpolation of "I'm on the rock," Mavado's masterpiece, which I posted up a few months ago. (check it here)
"I'm on the rock" is probably the song I listened to more than any other this year. I even started writing an essay about the experience of walking around Beijing while listening to it on my ipod. I still haven't finished that, but over the summer I did commission a piece of song-specific dance theater from movementpants, an NY-based dance troop. They'd already made an entire show based on the music of R Kelly, so I asked the director Adrian to make one based on "On the rock". He responded, "Mavado is for the children", took off and came back with this 4 minute ode to the betterness of youth: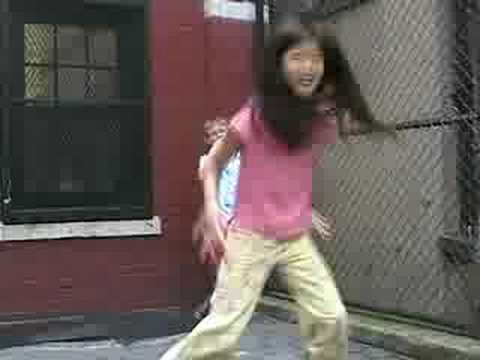 Actor: Alec Baldwin / Cate Blanchett
This one is a toss-up. I really like both these actors and they both put in work that made my year.
Alec Baldwin's been around for a while, but I only really started checking for him once I saw 30 Rock. If you haven't seen the show I recommend it highly and if you have then you know where I'm coming from. Here's a sample scene that I think showcases a small part of what he brings to the show…
And here's his classic scene from Glengarry Glen Ross, a very good movie I saw for the first time this year.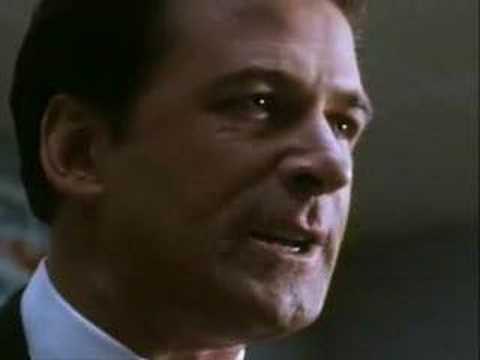 The New Yorker also had a profile of him this year. Check it here.
Cate Blanchett's also given a number of great performances, but like AB I didn't really put it together until this year. What did it for me was her tight-as-a-drum portrayal of mid 60s, speed freak Bob Dylan in I'm not there. A pretty frustrating movie, but CB was impeccable. Luckily, her entire chapter is on youtube, so we can enjoy that without having to endure some of the film's more obscure sections.
Part 2, Part 3, Part 4, Part 5
She was also amazing in Coffee & Cigarettes. Here's that..
Comedian: Ricky Gervais
Most people know Ricky Gervais from The Office . If you've never seen that program, please seek it out. It's one of the best TV shows ever made in my opinion. But this is 08 and that show's been done for a few years already. But Ricky's stayed very busy with more projects than I can name. For the sake of this post I want to mention just two.
First, The Ricky Gervais Show, a talk radio program he makes with longtime writing partner Stephen Merchant and their mate Karl Pilkington. The three of them basically just talk shit for an hour at a time and through some alchemical combination of Ricky's high pitched cackles, Stephen's deadpan witticisms, and Karl's stupidtelligence, hilarity is created. I literally don't understand it. It's like Stonehenge or an MRI machine.
Anyway, here's a sample:
Audio clip: Adobe Flash Player (version 9 or above) is required to play this audio clip. Download the latest version here. You also need to have JavaScript enabled in your browser.
You can get the whole series here.
The other thing I want to mention is something called "Ricky Gervais meets…" – an interview series in which RG dialogues with his comedic heroes. Due to the enormous egos and overall social awkwardness of some of the subjects, it doesn't always work, but I can't think of any more admirable application of fame – besides charity work which Ricky also does. Anyway, here's him meeting Larry David (creator of Seinfeld and Curb Your Enthusiasm).
Part 3, Part 4, Part 5, Part 6
Writer: V.S. Naipaul
Naipaul is a writer of Indian descent who was raised in Trinidad. He has been releasing fiction and non-fiction since the 50s and along the way has won virtually every literary prize, including the Nobel in 2001. But I only discovered his work this year when I read An Area of Darkness, a book he wrote in 1962 after spending a year in India. I followed that up with In a Free State and The Writer and the World, a collection of his travel writing.
Here's a selection from The Writer and the World, originally published in the New York Review of Books. It describes the theocratic atmosphere of the 1984 Republican National Convention and, considering the movement's recent implosion, provides an interesting perspective on the development of American conversativism:
VS Naipaul – On Being Republicans
Here's another interesting piece, a review of Patrick French's unauthorized bio of Naipaul written by Ian Buruma.
Artist: Ai Weiwei
This is a little bit of a biased choice, because Weiwei is a friend and collaborator of mine. But in my opinion artistry in 08 is about diversity and no contemporary artist that I know of has a more varied portfolio than Ai Weiwei. He makes sculptures, films, photos, buildings, curates, and maintains one of China's most popular blogs.
We made a book together this year. I posted some images here.
Here's a questionnaire that Weiwei filled out for that project. It's a PDF, right-click and save to download.
Television Program: The Wire
I made a post about The Wire a few months ago. I introduced the show like this:
The Wire is a TV show based on life in the city of Baltimore. That's about as dry a description as I can possibly provide, but at this point the show has been so heavily praised that even I, with my long standing commitment to overstatement, am hesitant to provide more than the bare facts. But if you're interested in reading someone who really loves this show and isn't afraid to show it, check this article by Jacob Weisberg on why The Wire is "surely the best TV show ever broadcast in America". Then please watch the show. You won't regret it.
Still feel the same way. Part of what makes The Wire such an amazing show is its fullness, which makes it difficult to capture in a few meager Youtube clips. But nevertheless, here is a classic scene: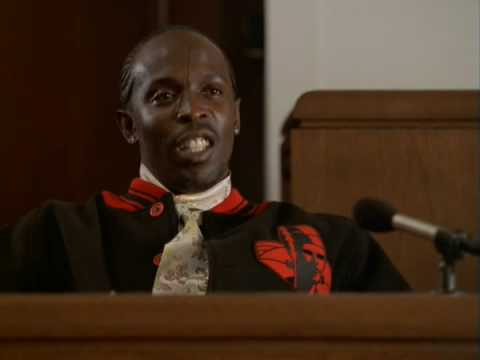 And here's nice rhyming recap of all five seasons put together by Skillz. DO NOT WATCH if you haven't finished the series….
Film: Once / Young at heart
Once: I made a post about this one too. I street teamed the hell out of this movie, so what's one more recommendation to close out the year. Here's one of my favorite scenes.
Here's the song
Audio clip: Adobe Flash Player (version 9 or above) is required to play this audio clip. Download the latest version here. You also need to have JavaScript enabled in your browser.
Young at heart: I snuck this in on a technicality. Once is a work of fiction and this is a documentary. The subject is a singing group called Young@Heart created by and for the elderly, comprised of people at least 70 years of age. My friend Josh told me about this when I was in New York this summer and swore I'd love it. Then, as if by fate, it was part of the in-flight entertainment on my way out of the city. I started it expecting to be amused, but I finished it devastated. I'll tell you without shame that I cried three times watching this movie. Openly cried on an airplane. No shit.
Here's a scene in which the chorus performs Coldplay's song "Fix you" led by Fred Knittle, a terminally ill member who had stopped performing due to his health, but returned for this performance.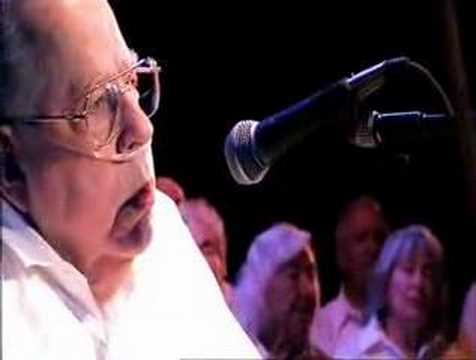 Book: Say you're one of them by Uwem Akpan
"Say you're one of them" is the literary debut of Uwem Akpan, a native of Nigeria who's also a Jesuit priest. It's split into five stories each told by a child. This is a risky path to take, considering that the book covers some horrific topics, but Akpan never succumbs to the temptation to idealize or invent innocence. Can't recommend this enough.
You can read an excerpt here.
And here's an interview with the author from On Point with Tom Ashbrook.
Magazine: The New Yorker
Awright, this is not an exciting choice, but what can I say? It's my favorite magazine. It's consistently interesting and in this age when even intelligent, well educated people don't consider reading important, the New Yorker refuses to dumb down or scale up. Salute.
Website: ffffound.com
This is a pretty random choice, but actually it provides the perfect counterpoint to what I just said about the New Yorker. ffffound.com is a website tailor made for our post-literate, image-ridden society. It's basically a social bookmarking site, like digg, but it only deals with images. No text at all. Users share pictures that they've found online and you can buddy up with people or create a collection based on mix and matching other people's finds. Great site to check out while stoned (or so I'm told by the recovering drug users who I mentor).
Quote: "My nuts got a myspace page" – Pimp C (RIP)
Self-explanatory. Rest In Peace Pimp C
JESUS CHRIST, this thing got out of hand. It's 4 AM and I am totally exhausted from this. I think this'll be my last post of the year and I just hope somebody takes these recommendations to heart and gets some pleasure from them. See you in '09