If you're anything like me, you're an irritating American hipster. Like so many of your kind, you were all excited about grime music around 2004-05. You heard Dizzee Rascal and bought into the hype, especially the hype emanating from your British friends who observed his mainstream success and assured you that there were "loads" better MCs than him. Then you heard Lethal B's "Pow" and decided to go all in. Perhaps you ordered some records from uptownrecords.com or even made the trip to London to buy from the actual store and maybe make polite small talk with Cameo, your favorite grime DJ, who through the magic of the internet you could listen to every week on 1Xtra. You may have bought Lord of the Mics or another of the grime DVDs that were coming out like 80 a week at that point. If you were DJing at the time you probably tried to incorporate some grime into your sets, mostly instrumentals though since the MCing was usually too aggro and put the girls off. At the time it felt exciting and new. Hip hop was stumbling between the codeine-fueled lethargy of Houston screw and red bull-ecstasy-coke-whatever those dudes were on hyperactivity of Atlanta crunk. Grime felt like a breath of fresh air, the first fully-fledged foreign rapform.
Overtime, though, the thrill sort of went. Dizzee kept rocking, but all the guys who were supposedly so much better than him – Kano, Lethal Bizzle, Wiley, etc. – never managed to do what he did, i.e. make a coherent, complete album that takes risks and contains hits. Then there were just so many other kids making records and it was hard to tell them apart. And then the sound started splintering into subgenres like Dubstep and Sublow or maybe these were all still part of grime, did it even matter? Then all the gimmicky beef started and the gun talk started popping up in every record and the whole thing just kind of lost its appeal. And then, if you were a for real deal irritating American hipster like me, you just kind of tossed it off and moved on to other trendy sounds like baile funk, Baltimore club, cumbia, hyphy, etc…
But even though the fair weather friends may have abandoned ship, grime is still in effect and still moving forward (no pun intended). I mention all this, because today a friend who turned me onto grime way back when and never left hipped me to Grimepedia, an amazing site that operates like Wikipedia, but is dedicated exclusively to grime music. It is the shit and perfect if you're a regretful American hipster like me and want to quickly catch up on what you've been fronting on the last couple years. Plus they have lots and lots and lots of downloadable audio. Radio rips, mixtapes, shit you cannot find elsewhere. Crazy.
So, anyway, here's a track that I just downloaded off the site:
Mohammed Ali (ripped from Logan Sama's show on KISS FM)
Audio clip: Adobe Flash Player (version 9 or above) is required to play this audio clip. Download the latest version here. You also need to have JavaScript enabled in your browser.

DOWNLOAD
right-click + save link as (mac) / save targe as (windows)
It's by Chipmunk – a teenager from Norf Lunden who's actually the reason I started checking for grime again. I was roaming around youtube and found this clip of a 16 year old Chipmunk holding it way down with Wiley and Ice Kid on Westwood (verse kicks off at 2:00):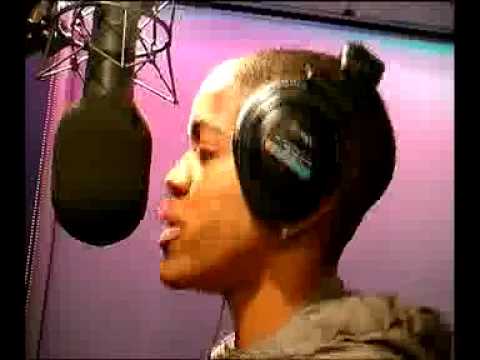 Much more at grimepedia.
BROWSE / IN

everything is everything jam on it