Today is March 8 AKA International Womens Day , a day for appreciating females and recognizing the struggles they face everyday in this lopsided, over-macho world of ours. So to mark the occasion, I've compiled a selection of sheroes and estrogeniuses from around the world of music. For variety's sake, I've tried to keep it one diva per musical genre. Here we go…

Classic Rock: Joan Jett


I'll always love Joan Jett, because she reminds me a some of the girls I grew up with – basically tom boys who grew up socializing and competing with men, then developed, recognized they have assets that make them more effective competitors, and just ran with it. I think "Do you wanna touch" is a perfect example, a kind of woman's retort to Bad Company's brain dead jock rock anthem "Feel like making love". This video has a benefit of being both awesome and hilarious.
Hip Hop: Roxanne Shante


This one is kind a tough call. Hip hop has produced its fair share of divas, grimey and otherwise. It's kind of hard to imagine a list like this without Missy or Lil Kim, but hey. I'm with Shante because she was an originator. From her first record, Roxanne's Revenge, she carved out a place for take-no-shit-women in the macho-man's world of rap. She wasn't the first femcee, but there was never before (or since) a lady rapper as willing to put any and every swollen ego dude in his place. At a certain point she had disses going at UTFO, Kurtis Blow, LL Cool J, Run DMC, and KRS One. Sample lyric: "KRS One you need to go on vacation, with your name sounding like a wack radio station." And she did it all with only her mind, voice, and the biggest, goldenest earrings she could find. Extra points for being the only diva in this list with a PhD.
Dancehall: Lady Saw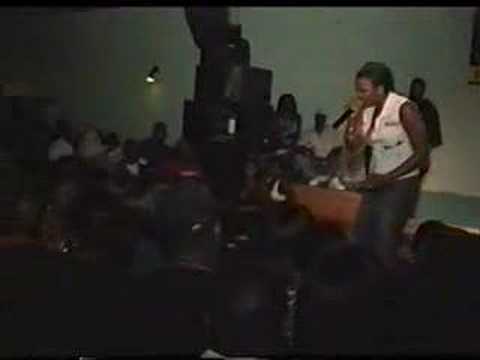 Like hip hop, it's hard to choose a grimey diva out of the dancehall scene, simply because you're spoiled for choice. Patra, Tanya Stephens, or Cecile could just as easily fill this space, but Lady Saw gets the nod because she represents a typology that I have a weakness for: supremely confident, sexually aggressive, physically unattractive. It's a perfect storm of personality traits that, as shown above, provokes strong, mixed reactions from men.
Bhangra: Hard Kaur


Hard Kaur is, by her own admission, 'a Birmingham gyal, soldier gyal, Indian gyal…'. I read somewhere that she's considered the Desi Missy Elliot. I guess I can see it. They both combine vulnerability and megalomania is a way that's hard to resist, and I can definitely hear some sort of cosmic link between "Glassy" and Missy's new song "Ching-a-ling". But to me Hard Kaur sounds more like the Desi Remi Ma. She's more jagged than smooth, and seems better suited to bringing Remi's rabid femininity to aggro, tunnel banger type songs. Anyway, I love this song. Shout out to another diva DJ Rekha for hipping me to this.
Electro: Peaches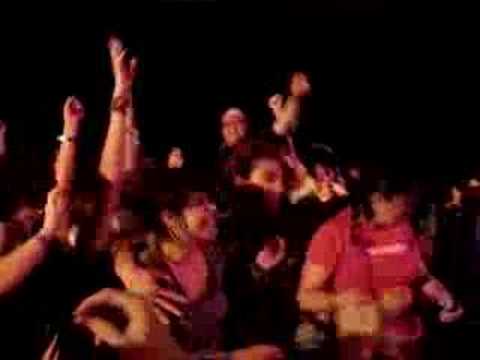 Well, when you talk about grimey divas, you have got to talk about Peaches. I'm not sure what I can say that the clip above isn't saying already. All I want to add is that Peaches represents a feminine ideal. Not mine necessarily, but that is irrelevant. This is a hall of fame not-giving-a-fuck woman.
Rock and/or Roll: Janis Joplin


At this late stage, it's easy to forget just how profound the initial impact of rock & roll was. The '60s have been so thoroughly romanticized by baby boomers and nostalgic wannabes, that I find it hard to give the decade any props at all. But even an embittered post-boomer like me has to admit that Janis, Jimi, Jim, and the other twenty-something extroverts who came to represent the best and worst of that period, were genuine revolutionaries. And at the risk of sounding like a Behind The Music voice-over, they weren't just offering a new sound, they were providing the score to global (sort of) exploration of new ways of life. It was music as manifesto.
I'll be honest, I'm not such a big fan of Janis Joplin. I recognize the emotional power of her music, but it's just a little sloppy for my taste. But she is a trailblazer and an icon without a doubt, and this clip demonstrates that better than any other I could find. Particularly the part midway through when for a few second she becomes a mother (or at least a crazy aunt) to that shy blonde girl who was probably only a year or two younger than her.
Pop: Christina Aguilera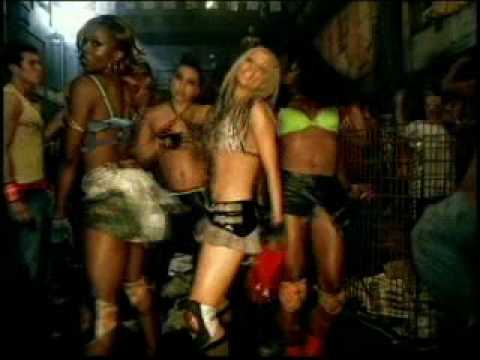 A lot of people underestihate Xtina, but I'm a fan. Sure you could say that Madonna did it earlier or Britney did it bigger, but for me Christina has ridden the pendulum from innocent to super freak to wifey better than anyone.
I barely noticed her until the video for Dirrty and at the time my reaction was, "Lord, what lame marketing dude put this girl up to this?" But it's important to remember that Christina's one of those showbiz kids. She's been in the spotlight since she could walk, and every phase she's been through has taken place with an audience watching. And it hasn't always been positive. I remember seeing her mother on TV talking about how they had to move twice because the jealous parents of her classmates where threatening her. So with that sort of background, it takes courage to experiment on yourself the way she has. And that means having the strength to disappoint some of your fans by becoming a grimey, getting-dry-humped-in-a-boxing-ring girl when you want to, then disappointing your new fans by toning it down when you fall in love, get married, and start having babies.
Baile: Gaiola das Popozudas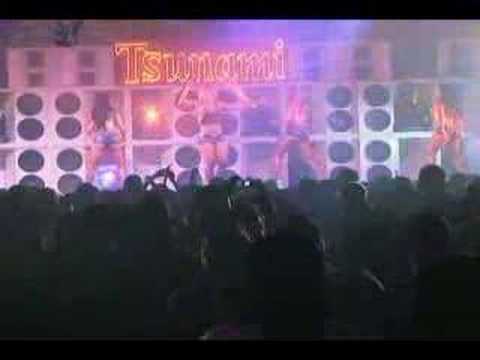 Gaiola das Popozudas are an all-female baile funk group out of Rio. To be honest, what I've heard of their music is limited, and I'm actually a little embarrassed to even mention them alongside some of the legends on this list. But these ladies are important, I think, because they represent an aggro, taunting form of female empowerment that I think can only be described as machisma. Here's some lyrics from song they're performing "Late Que Eu Tô Passando" (Bark cause I'm passing by):
Hey jerk! It's different now, and the women are commanding. So go down on four and swing your tail. Give me your paw and put your little tongue out. And BARK. Bark you dog! Bark, cause I'm passin by.
They also performed several songs in a porno, and I'm sure there's some of sort of feminist reading that makes that heroic.
Soul: Chaka Khan


Chaka is every inch a diva, and of all the artists on this list, she's probably my favorite. So it's with some trepidation that I chose the (hilarious) clip above. It clearly wasn't Chaka's best day, and looking back she probably regrets getting so completely slizzard before sharing a stage with Etta James and Gladys Knight, two legends in their own. But the important thing is that she still holds it down – even on a gospel song. Chaka was not like these flimsy drugged out divas of today, she handled her business. Plus she was 'every woman' so, in a way, I've covered all my bases.
BROWSE / IN

everything is everything jam on it