Yesterday I received an e-mail from someone I don't know. The subject line was "Fwd: MUSIC NERDS WATCH THIS!!!" Then inside was some stupid text and a link to this clip of the University of California marching band doing a routine inspired by video games.
The clip was really nice, but, as a level 5 music nerd, I found the whole tone of the e-mail distasteful. But it got me to thinking about the topic of music nerdom and how it plays out, especially online.
As far as I can tell, there are 3 primary strains of musical nerdiness. The first involves the translation of popular, non-nerdy music into a form that fellow nerds can find more palatable, or at least more ironically enjoyable. Below are some key examples:
Ben Folds Five – Bitches ain't shit

This was a big deal a couple of years ago and, although I generally find the whole "let's get some suburban white guys to act like rappers" school of comedy extremely corny, I have to respect the seriousness with which these guys went about it. This is really the gold standard.
The Ukulele Orchestra of Great Britain – Smells like teen spirit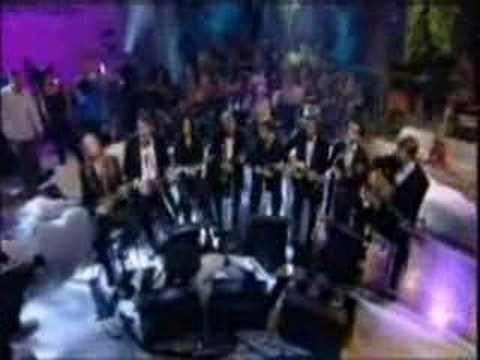 The Ukulele Orchestra of Great Britain does all sorts of covers of everything from Mozart to the Undertones. This clip is my favorite, mostly because of the crowd participation and Mavis Staples' backing singers jamming in the background.
David Sides – Make it rain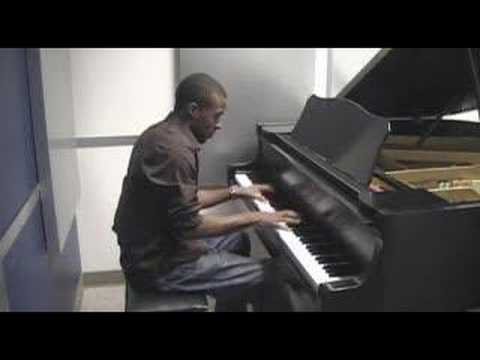 David Sides is an R&B artist from California. He might object to being called a nerd, but, sorry, reformatting a strip club anthem for play on a grand piano is some nerdy shit to do.
The second strain of nerd music is rooted in the intense love of computers and miscellaneous gadgetry that most nerds share.
Toshio Iwai – TENORI-ON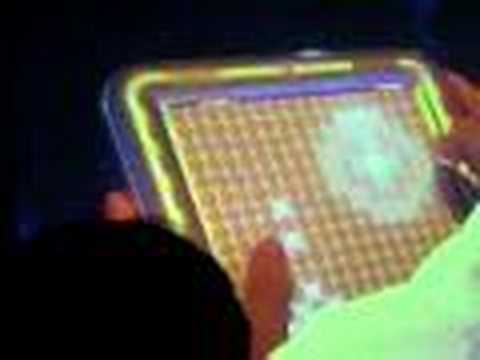 TENORI-ON is a digital music instrument that uses an LED panel to create a "visible music" interface. It was created by the media artist Toshio Iwai for Yamaha, and if you feel as I do that this is the coolest thing you've ever seen, then you are a music nerd.
Creative-Labs PRODIKEYS PC-MIDI KEYBOARD 2 – Drum demo

One of the hallmarks of true nerd musical genius is the ability to take a seemingly cold, unmusical machine and make it sing. I wish I knew the name of the guy in this demo, because I've never seen a human being so capable of rocking out with so few of the usual rock & roll signifiers.
Kraftwerk – Pocket Calculator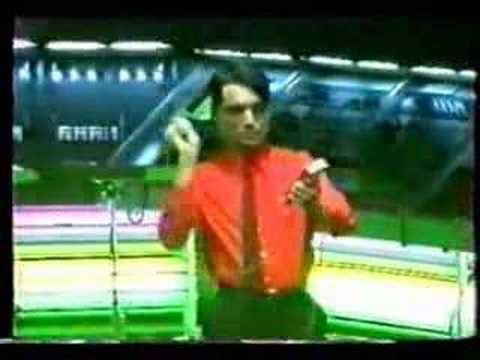 Sometimes simply making music with machines isn't enough. Sometimes it gets so good to you that you feel obliged to to make music about your machines. There's a wealth of examples of this type of techno love ballad, my favorite probably being Zapp's Computer Love. But it would be simply irresponsible to omit the visionaries Kraftwerk from this discussion. In a way, the men from Düsseldorf set up the template for nerd music, and, with the assistance of fellow nerd music giants Afrika Bambaataa and Derick May, they've remained completely relevant for decades.
The final facet of music nerd output has less to with style and more to do with content. Nerds are, in my opinion, more insightful than their non-nerdy contemporaries. We have more sensitive antennae; we feel the outsider's discomfort. So it only makes sense then that some of those feelings will be expressed through lyrics. You can't just cover famous people and make beep-boop sounds on your glowing metal box all day. Here are just a few examples of the nerd ethos manifest in song:
Tay Zonday – Internet Dream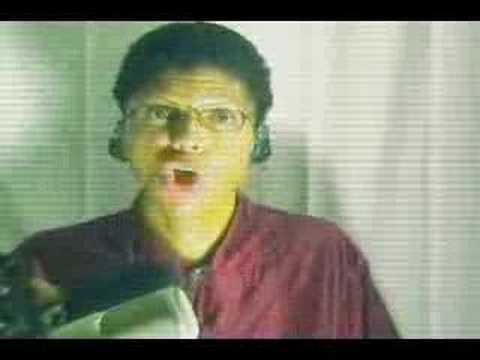 Man oh man do I love Tay Zonday. He's best known for his viral video masterpiece Chocolate Rain, but I think for this particular topic Internet Dream is a better choice. Just as Bob Dylan found a way to articulate the vague feelings of frustration, compassion, and desire for change felt among a generation of young people in the 1960s, I think TZ gives voice to many more beside himself when he says, "Everyday I swear I'm going to go to bed at, like, 11. And, all of a sudden, it's 4 AM and I was just watching Youtube and reading Wikipedia for the last 5 hours. It's like MAN!…"
Dan Le Sac vs Scroobius Pip – Thou shalt always kill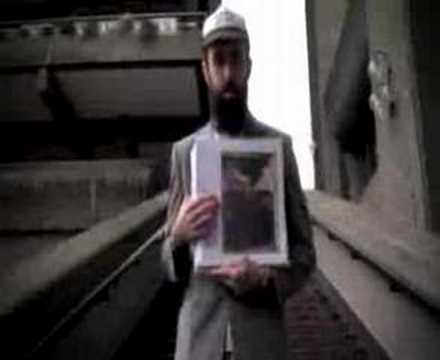 Perhaps a less attractive dimension of the nerd personality is the sense of moral rightness and know-it-allism that comes from being more sensitive and less popular. British MC Scroobius Pip found a way to tap that vein and produced this – three and a half minutes of brow beating set to a beat.
Bobby Conn – Never get ahead (saying yes to The Man)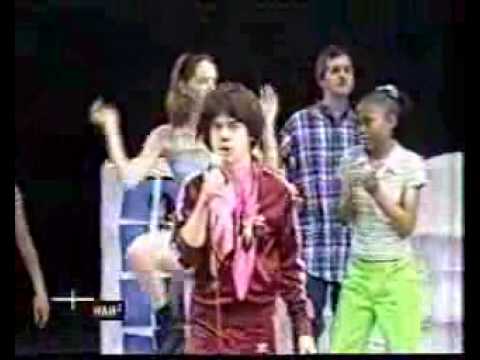 But, on certain glorious occasions, the feelings of righteous indignation and hyper criticality that swirl around the nerd's interior world can be funneled and turned outward, resulting in works of beauty like this universalist anthem of awareness and self-protection by Chi Town's own Bobby Conn.
OK, so that's that. I realize that even broaching the subject of nerds and music opens me up to all sorts of ridicule and key-stroke lashings. But at least I'm not talking about comic books. Anyway, I get a huge amount of pleasure from all the clips above and have the deepest respect for the people in them. I hope it's clear that all is this is meant in love and empathy. Nerd up.
BROWSE / IN

everything is everything