Wired magazine has posted up a nice feature where Wu-Tang producer Robert Diggs aka The RZA (aka Bobby Digital aka Rzarector aka Prince Rakeem aka Ruler Zig-Zag-Zig Allah) IDs the sources behind the kung fu samples that punctuate his music. Check it out here.
This would've been a little more thrilling about 10 years ago, of course, but still, it's cool that Wired did it and with the technical tightness that you would expect. And as an added bonus they even stitched together this compilation of sampled scenes: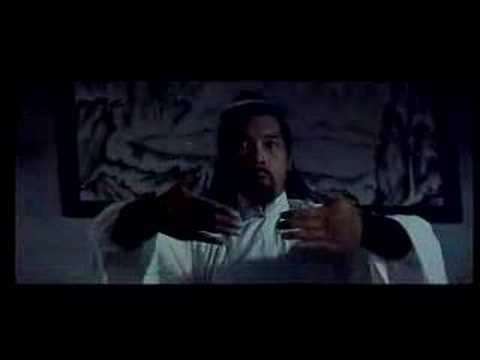 For me though, the most pleasurable part of the RZA's music isn't all the kung-fu stuff but the way he manipulates and mutates deep soul records. So, as a companion to this Wired thing, I'm gonna post up a few of my favorite selections from the Shaolin Soul series. Especially for those of us who like that classic Memphis soul sound, these compilations are a reason to get up in the morning.
Wendy Rene – "After the laughter comes tears" (sampled for "Tearz" off Enter the Wu-Tang)
Audio clip: Adobe Flash Player (version 9 or above) is required to play this audio clip. Download the latest version here. You also need to have JavaScript enabled in your browser.

Download HERE(right-click/ctrl-click the link and choose "save target as" (windows) or "save link as" (mac).)
Syl Johnson – "Is it because I'm black?" (sampled for "Hollow bones" off The W)
Audio clip: Adobe Flash Player (version 9 or above) is required to play this audio clip. Download the latest version here. You also need to have JavaScript enabled in your browser.

Download HERE
Baby Huey – "Hard times" (sampled for "Buck 50″ off Supreme Clientele)
Audio clip: Adobe Flash Player (version 9 or above) is required to play this audio clip. Download the latest version here. You also need to have JavaScript enabled in your browser.

Download HERE
So anyway, Wu-Tang's got a new album coming out next month. I'm sure it's worth getting. As a final treat, I humbly submit this classic image of Raekwon (aka The Chef aka Lex Diamonds aka Ricky Rula aka Rocky Boulders aka Louis Rich aka Shallah Raekwon):
BROWSE / IN

everything is everything